My original intention of visiting Amritsar, like the millions of other annual visitors, was to see the principle pilgrimage site for followers of the Sikh religion, the Golden Temple. Specifically, I planned to spend a couple of days in the vast kitchen complex to find out how the temple managed to feed over 100,000 people each day.
My flight was delayed in Delhi making my arrival in Amritsar closer to 8pm. I hadn't eaten since noon and was famished. A friend, Mayur Sharma, who co-hosts a television show in India called Highway on My Plate, suggested if I had time to make a stop at a well-known dhaba nestled in the crowded alleyways of the older part of Amritsar. I exited the airport, found a taxi and surprised the driver by asking in Hindi to take me to the famous Kesar da Dhaba. He smiled, gave me an approving head tilt and whisked me towards Amritsar.
Dhabas are roadside eateries dotted along the national highways of India. I like to consider that they are similar in concept to the traditional French country bistro, where many of them offer, cheap, plentiful delicious meals yet in a more rustic setting. All of them started out as poorly built shacks specializing in one or two items. If they gained popularity with locals and travellers, and possessed business acumen, a purpose built restaurant would be set up to cater to their future needs. Nowadays, if you were to travel from New Delhi through the state of Punjab to the Pakistani border and ask any dhaba or restaurant that has been around since partition the story would be similar to Kesar da Dhaba's.
In 1916, in Sheikupura, Pakistan Mr. Lala Kesar Mal and his wife Parvati opened a small food stall serving basic dal and paratha. When Partition occurred in 1947 the recipes for these two dishes travelled with them and settled in Amritsar. And ever since visitors to Kesar da Dhaba are treated to homemade, simple vegetarian food.
Ramesh Mehra is now the fourth generation managing the restaurant. He explained that as time passed they added more dishes to the menu to offer greater options to customers but have not changed the recipes of their main dishes specifically the popular tadka dal, ma ki dal and phirni. Since they need to make over 4,000 parathas each day they once tried to use a machine to mix the dough but they received too many complaints so they switched back to all of the breads being hand mixed and rolled.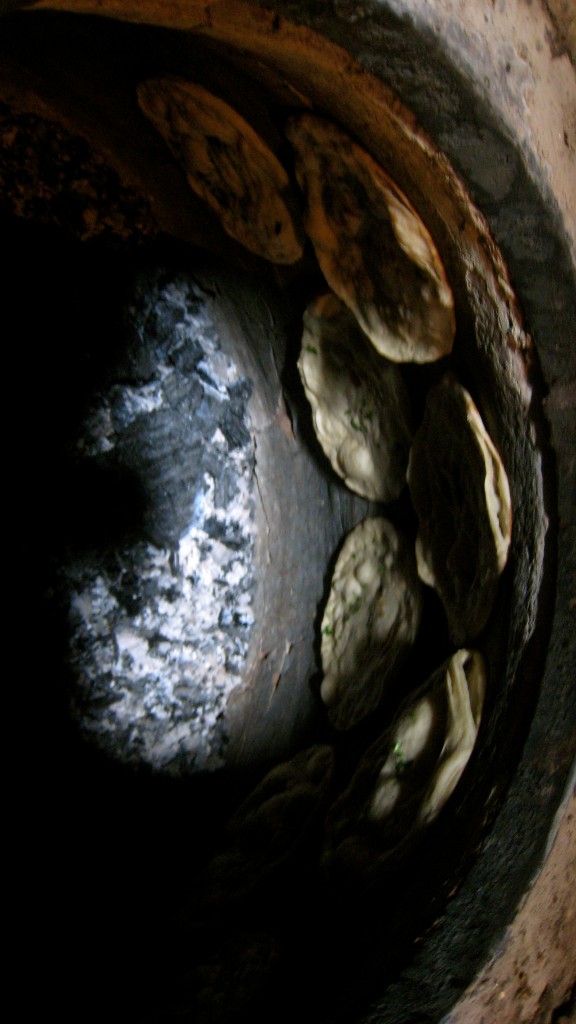 The dining areas felt tired and tattered. A fresh coat of paint and some changes in lighting could help improve the setting. Whatever was lacking in décor was made up in the flakiness of the laccha paratha, the rich softness of the spicy tadka dal, the tanginess of a cooling lassi and the welcoming Punjabi hospitality.
Note: I took this trip to Amritsar in April 2010.