In my experience, some of the best ways to discover the personality and hidden gems of a city is by seeking out and tasting the delicious foods it has to offer. However, this requires a lot of research in advance- either asking friends who have already visited the city or spending time filtering through the infinite amount of information you find in guidebooks or online.
Taking a food tour allows you to quickly access the knowledge that a local or long-term expat guide has acquired through years of research and tasting. More often than not such tours will take you to hard to find food stalls or cafes, and lead you through local food markets or shops a tourist often overlooks. As you meander from each culinary treasure to the next your guide regularly shares cultural insights about the people and places you are exploring. Additionally, the guide provides reassurance that the food you taste is safe and reliable and that the vendor is trustworthy.
Another advantage of taking a food tour is, whether you have recently moved to a new city or are just passing through, that a helpful guide will offer advice on food stalls, restaurants or little known historic sites you weren't able to sample or have yet to visit, further enriching your stay.
I recommend that you contact the tour operators well in advance to reserve a date as they tend to be very popular, particularly during the higher tourist seasons. Many operators run their tours for small groups making it easier for them to cater to your food preferences and aversions. Again, it is helpful for them in planning your tour if they know what these are in advance.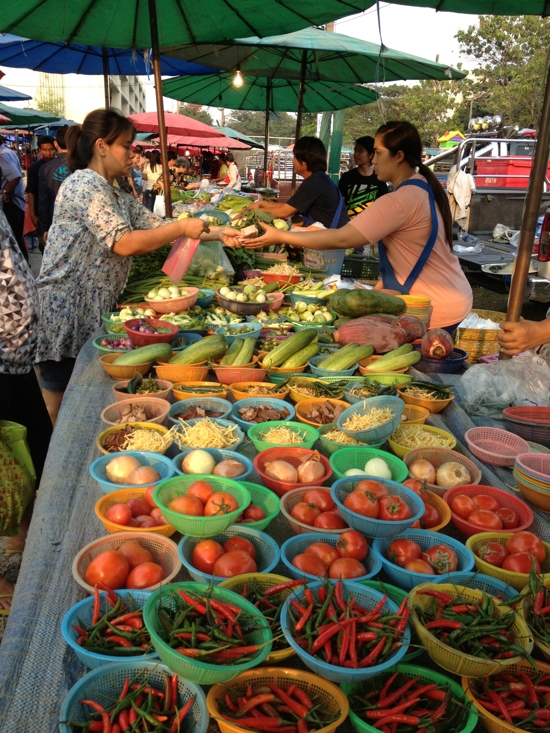 Organized food tours that are available throughout Asia are listed below. Delicious discovering!
CHINA
Beijing
Bespoke Beijing
Hias Gourmet
Hong Kong
Hong Kong Foodie Tours
Little Adventures in Hong Kong
Urban Discovery
Shanghai
Untours Shanghai
INDIA
Mumbai/Bombay
Masala Trails
The Finely Chopped Walks
LAOS
Vientiane
Lao Experiences
MALAYSIA
Georgetown/ Penang
Eating Asia Food Walks
Penang Culinary Tour
SINGAPORE
Singapore Food Walk with Tony Tan
THAILAND
Bangkok
Bangkok Food Tours
TURKEY
Istanbul
Delicious Istanbul
Istanbul Eats Walks
VIETNAM
Danang
Danang Food Tour
Hanoi
Hanoi Street Food Tours
Hanoi Cooking Centre
Hoi An
A Taste of Hoi An
Ho Chi Minh/ Saigon
Back of the Bike Tours
Saigon Street Eats